kill the bear
About Quests
Edit

There are many different types of Quests in this game.
At the start of the game, you are presented with a series of mini-quests, as a Tutorial. When you finish the first Quest, you will immediately get another to complete. During the game, many of those mini-quests will appear.

Once you reach level 4, you are given your first full Quest, which is made up of multiple tasks that must be completed in sequence, in order to move onto the next task.
Because there is no time limit on most Quests, multiple can be open at the same time and sometimes it even can be an advantage to do so. Often there are similar tasks in different Quests.
Most Quests have 5 or more tasks in them.
You will know which Quest and which task you are on by looking at the icon on the left hand side of your gamescreen. The icon will show you which task you are working on, with a Roman Numeral (I, II, III, IV, etc).

Timed Quests do have a time limit!!!
These special Quests are also made up of multiple tasks that must be completed in sequence in order to move onto the next task. But now, all these tasks must be completed within a given time frame, usually 5-8 days. (when you don't succeed within the given time, you get the option to "buy" more time with Totems)
---


Anniversary (available after update 1.86.1; contains 5 parts, Time limit: 30 days 15 hours)








Harvest Fest (starts at level 32, contains 7 parts. Time limit: 7 days)











Spring Fest (Seasonal Quest, available for level 30 and above, contains 4 parts. Time limit: 11 days)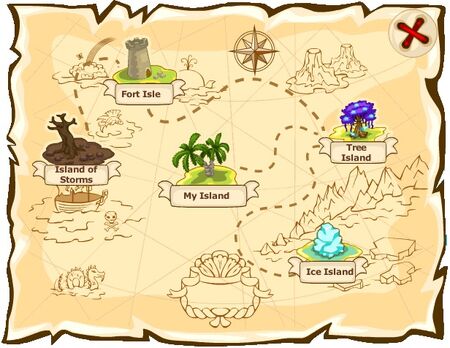 There are 8 different Weekly Tasks, which are available for 7 days each.
They appear in a preset order, which is displayed below.




Dolphin Bush




Brazil Turtle




Festive Lama




Red Riding Hood Cow




Unique Rhino




Lovers Tree




Zebra Bush



Giraffe the Juggler


---
Home
Ad blocker interference detected!
Wikia is a free-to-use site that makes money from advertising. We have a modified experience for viewers using ad blockers

Wikia is not accessible if you've made further modifications. Remove the custom ad blocker rule(s) and the page will load as expected.